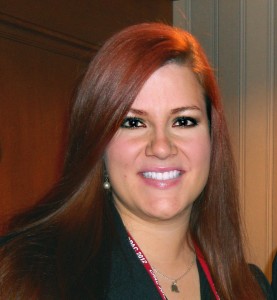 As Executive Vice President at Strategic Vision, Katie Norris brings a strong and diverse background in public relations, public affairs, and social media to the forefront of client accounts.  Starting at Strategic Vision as an intern while at college, Norris worked herself up the ranks and today is integral part of Strategic Vision's success.
Norris' background includes working on numerous political campaigns from the state legislature to the governorship.  She has a strong understanding of grassroots mobilization and community outreach.
Moving beyond her initial background, she is a master at social media campaigns and is up-to-date on the ever-changing dynamics of social media.  She has developed and implemented numerous social media campaigns for a variety of clients and has an intricate knowledge of how to navigate social media to enhance a client's online presence and brand identity.  She understands that social media drives a comprehensive publicity campaign and is essential in crisis communications.
Norris has strong skills in media relations and understands today's 24/7 news cycle and how to position clients within it.  Among some of the media outlets she has placed clients are FOX Business Network, BBC, CNBC, NBC, HLN, CNN International, and in the New York Times, People, Wall Street Journal, Entertainment Weekly.
She is a frequent contributor to Commpro.biz and Bulldog Reporter's Daily Dog.
Norris is a graduate of Young Harris College.
Connect with Katie